<! TOP LEFT STARTS HERE>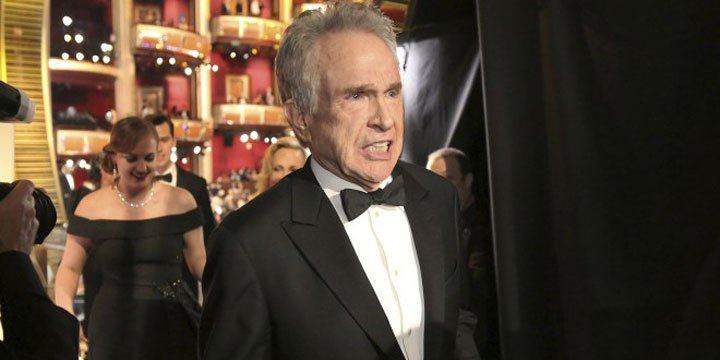 TINSELTOWN IN THE RAIN: WRONG BEST PICTURE ANNOUNCED...
BIGGEST OSCAR DISASTER IN HISTORY...
TAKE TWO: 'MOONLIGHT' WINS...
Conspiracy Theories Abound...
'In Memoriam' Segment Showed Still-Alive Producer...
Kimmel Makes Fun of Names and Criticism Is Immediate...
NON-STOP TRUMP BASHING ON THE BOULEVARD...
STAGE PROP COMES CRASHING DOWN...
'For all the immigrants!': First win for a Muslim...
ACTOR: DON'T BUILD WALLS...
Rousing Ovation for Iranian Filmmaker...
TEHRAN PRAISES...
<! MAIN HEADLINE>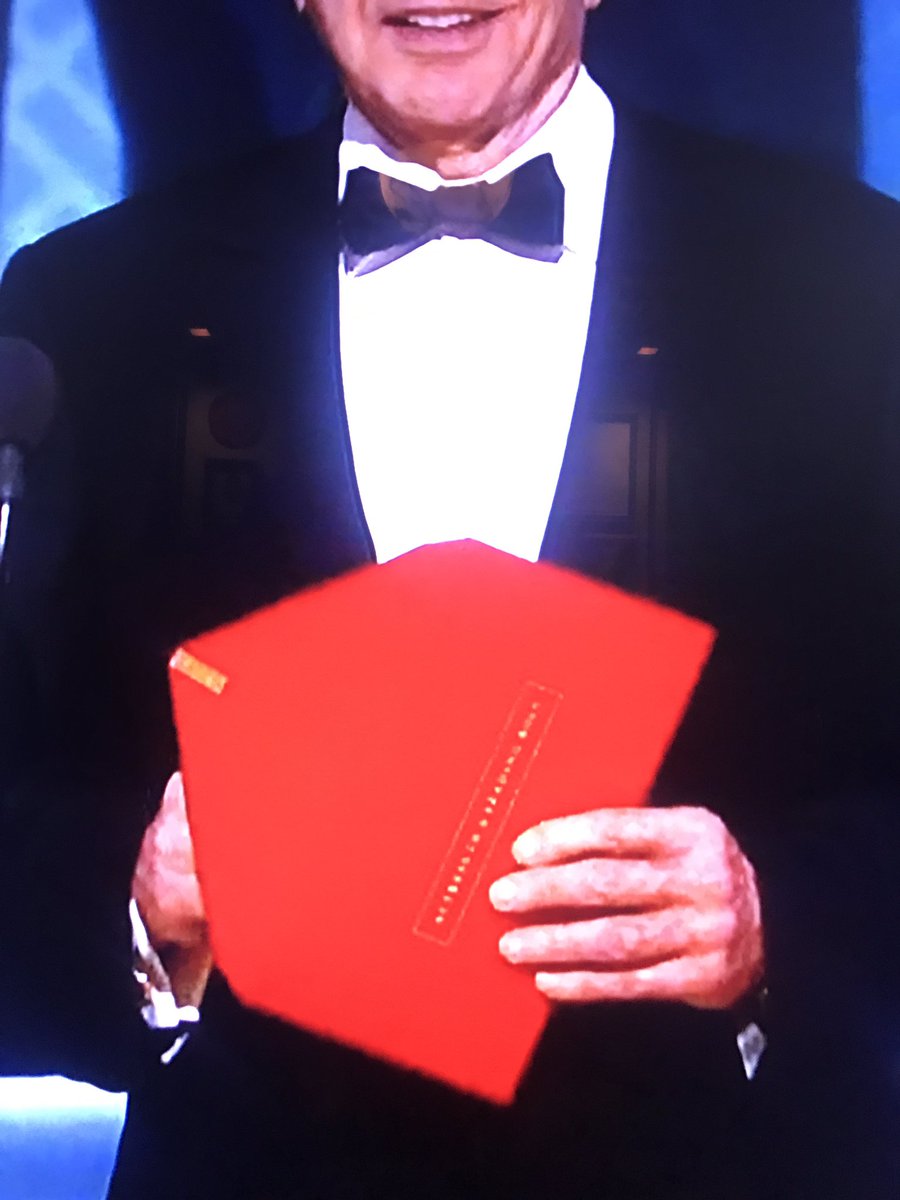 THE WRONG ENVELOPE, PLEASE
<! FIRST COLUMN STARTS HERE>
March biggest month for Republicans in decade...

Budget plan boosts Pentagon, trims State Dept, EPA...

Trump supporters in NYC face intimidation, threats...

---

Iran holds naval war games amid rising tensions with USA...

Ahmadinejad writes open letter...

---

Revolutionary Guards Commander Admits Terror Cells Ready to Strike in America...

---

PAPER: No plan to fix missile defense system...

---

Mexico Catholic Church says govt submits to Trump 'terrorism'...

Vatican stakes out rights to Pope Francis' image...

---

Geert Wilders, Reclusive Provocateur, Rises Before Dutch Vote...

Trump-Style Oz Populists Gain in Polls...

---

Stockman Debt Ceiling Warning...

Everything Will Grind To Halt...

---



NASA TESTS SUPERSONIC JET...

1,354MPH...

---

---

<! L I N K S F I R S T C O L U M N> FRONT PAGES UK WORLD

---

BOXOFFICE TV RATINGS

---

ABCNEWS
ADWEEK
ANTI-WAR.COM
ATLANTIC
BBC
BILD
BILLBOARD
BLAZE
BOSTON GLOBE
BOSTON HERALD
BREITBART
BUSINESS INSIDER
BUZZFEED
CBS NEWS
CBS NEWS LOCAL
C-SPAN
CHICAGO SUN-TIMES
CHICAGO TRIB
CHRISTIAN SCIENCE
CNBC
CNN
DAILY BEAST
DAILY CALLER
DEADLINE HOLLYWOOD
DER SPIEGEL
E!
ECONOMIST
ENT WEEKLY
FINANCIAL TIMES
FORBES
FOXNEWS
FRANCE 24
FREE BEACON
FREE REPUBLIC
HOT AIR
HELLO!
HILL
HILL: JUST IN
H'WOOD REPORTER
HUFFINGTON POST
INFOWARS
INTERCEPT
INVEST BUS DAILY
JERUSALEM POST
LA DAILY NEWS
LA TIMES
LUCIANNE.COM
MEDIAITE
MOTHER JONES
NATION
NATIONAL REVIEW
NBC NEWS
NEW REPUBLIC
NEW YORK
NY DAILY NEWS
NY OBSERVER
NY POST
NY TIMES
NY TIMES WIRE
NEW YORKER
NEWSBUSTERS
NEWSMAX
NEWSWEEK
NKOREAN NEWS
PEOPLE
PHILLY INQUIRER
PHILLY DAILY NEWS
PJ MEDIA
POLITICO
RADAR
REAL CLEAR POLITICS
REASON
ROLL CALL
ROLLING STONE
SALON
SAN FRAN CHRON
SKY NEWS
SLATE
SMOKING GUN
SYDNEY MORNING HERALD
TALKING POINTS MEMO
TIME MAG
TMZ
[UK] DAILY MAIL
[UK] DAILY MAIL FEED
[UK] DAILY MIRROR
[UK] DAILY RECORD
[UK] EVENING STANDARD
[UK] EXPRESS
[UK] GUARDIAN
[UK] INDEPENDENT
[UK] SUN
[UK] TELEGRAPH
US NEWS
USA TODAY
VANITY FAIR
VARIETY
VILLAGE VOICE
WALL STREET JOURNAL
WALL STREET JOURNAL FEED
WASH EXAMINER
WASH POST
WASH TIMES
WEEKLY STANDARD
WORLD NET DAILY
X17
ZERO HEDGE

---

<! SECOND COLUMN BEGINS HERE>



PAPER: BEST OSCARS EVER!

---



THE OCCULT TAKES ON A PRESIDENT...

MORE WITCHCRAFT RITUALS PLANNED...

---



RING OF FIRE: MOON ECLIPSES SUN......

---

Trump Cancels Back-Channel Talks With NKorea...

---

SPICER WARNS NO MORE LEAKS ABOUT LEAKS...

In Trump-CNN Battle, 2 Presidents Who Love Spectacle...

DOWD: Crazy, Stupid Love...

WOODWARD TELLS MEDIA: STOP WHINING...

IN FIRST SPEECH TO CONGRESS, WILL DECORUM HOLD?

Dems plan to troll...

---

Yes, Le Pen could win in France...

Farmers hope will free from EU 'straitjacket'...

---

OJ Simpson could be released within months and free to cash in on NFL pension...

---

MUHAMMAD ALI'S SON ASKED, 'ARE YOU MUSLIM?' BY BORDER AGENTS...

---

EU lawmakers pull plug on 'racist' talk...

---

UK: TECH GIANTS MUST TACKLE CYBERBULLIES OR FACE SANCTIONS...

---

SUPREME COURT WEIGHS LAW BANNING SEX OFFENDERS FROM FACEBOOK...

---

'Homeland Security' may relax hiring requirements to meet border agent goal...

---

'REPAIR KIT' FOR HEARTS OFFERS HOPE TO MILLIONS...

---

<! L I N K S S E C O N D C O L U M N> 3 AM GIRLS
JILL ABRAMSON
CINDY ADAMS
MIKE ALLEN
BAZ BAMIGBOYE
DAVE BARRY
FRED BARNES
MICHAEL BARONE
PAUL BEDARD
BIZARRE [SUN]
BRENT BOZELL
DAVID BROOKS
PAT BUCHANAN
HOWIE CARR
MONA CHAREN
CHRIS CILLIZZA
CNN: RELIABLE SOURCES
[NY DAILY NEWS] CONFIDENTIAL
DAVID CORN
ANN COULTER
LOU DOBBS
MAUREEN DOWD
LARRY ELDER
JOSEPH FARAH
SUZANNE FIELDS
FISHBOWL, DC
FISHBOWL, NYC
ROGER FRIEDMAN
BILL GERTZ
JONAH GOLDBERG
GLENN GREENWALD
LLOYD GROVE
HANNITY
STEPHEN HAYES
HUGH HEWITT
KATIE HOPKINS
LAURA INGRAHAM
INSIDE BELTWAY
RICHARD JOHNSON
ALEX JONES
MICKEY KAUS
KEITH J. KELLY
KRAUTHAMMER
KRISTOF
KRISTOL
KRUGMAN
LARRY KUDLOW
HOWIE KURTZ
MARK LEVIN
DAVID LIMBAUGH
RUSH LIMBAUGH
RICH LOWRY
MICHELLE MALKIN
DANA MILBANK
PIERS MORGAN
DICK MORRIS
PEGGY NOONAN
PAGE SIX
ANDREA PEYSER
JIM PINKERTON
POLITICO MORNING MEDIA
POLITICO PLAYBOOK
BILL PRESS
WES PRUDEN
REX REED
RICHARD ROEPER
BETSY ROTHSTEIN
JIM RUTENBERG
MICHAEL SAVAGE
LIZ SMITH
THOMAS SOWELL
BRIAN STELTER
MARK STEYN
ROGER STONE
TAKI THEODORACOPULOS
CAL THOMAS
BOB TYRRELL
TV NEWSER
JEFF WELLS
WASHINGTON WHISPERS
GEORGE WILL
WALTER WILLIAMS
MILO YIANNOPOULOS
BYRON YORK
BILL ZWECKER

---