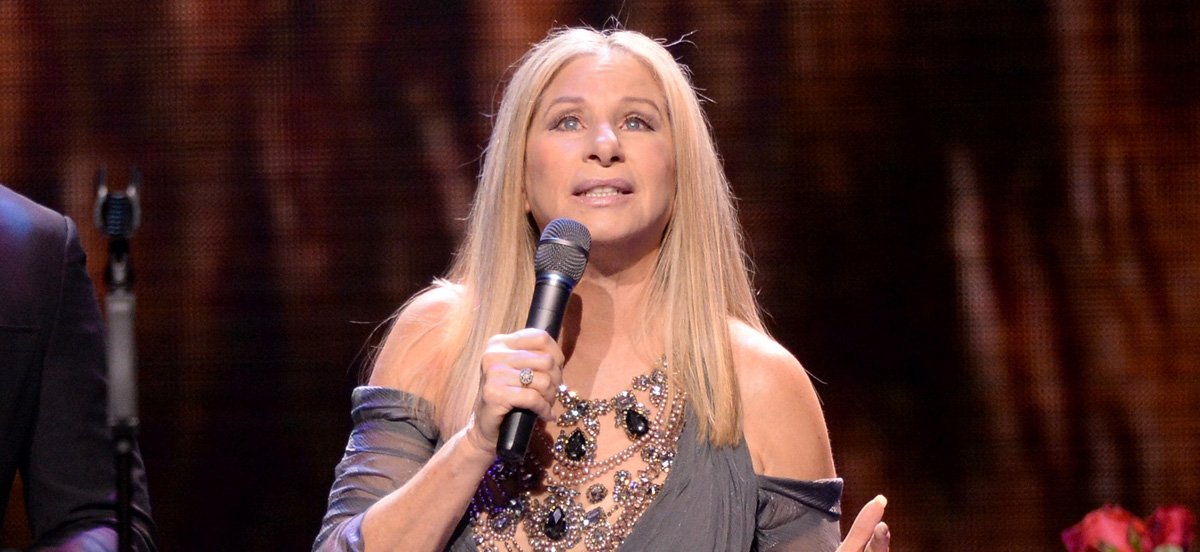 STREISAND CELEBRATES HILLARY VICTORY
'HAPPY DAYS ARE HERE AGAIN'
Wed Aug 03 2016 11:44:09 ET
Barbra Streisand was in a celebratory mood last night as she kicked off her farewell to the farewell tour in Los Angeles.
"Happy Days are here again!" Streisand declared to a sold out crowd at the Staples Center.
The audience roared as the singer zinged Donald Trump.
"Our genetic makeup is 99.9% identical to every person on the face of the earth. The other .1% is Donald Trump!"
The diva gestured in prayer and thanked the heavens.
"It's simply a fact, right?"
One attendee emailed the DRUDGE REPORT: "They were already dancing on his grave... She was partying like it was the inauguration."
So long sad times
Go along bad times
We are rid of you at last
Howdy gay times
Cloudy gray times
You are now a thing of the past
Happy days are here again
The skies above are clear again
So let's sing a song of cheer again...
Streisand suddenly interrupted the lyric, realizing a Democrat was currently in the White House!
"By the way, I love Obama."
Altogether shout it now
There's no one
Who can doubt it now
So let's tell the world about it now
Happy days are here again